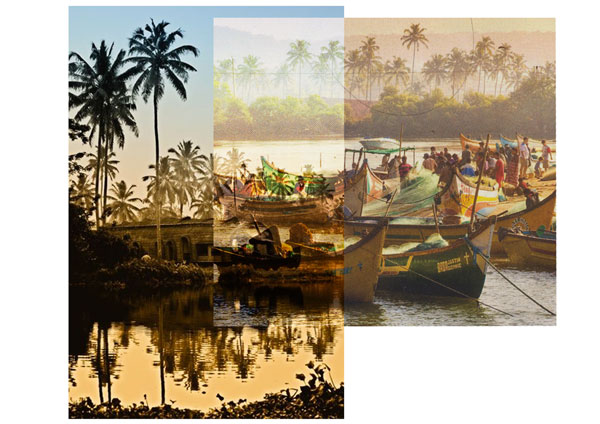 The Tropical Enclave
"Goa is often wrongly perceived as a city, but it's actually a state of some 3,700 square kilometres. This former Portuguese enclave on the Arabian Sea is all about the gentle pleasures of life."
Far beyond its reputation as a hippie bastion and the setting of Full Moon parties, Goa retains a rich culture influenced by waves of colonisation leading up to the Flower Children invasion of the late 60s. The Portuguese era (1510 through 1961,) left a heritage of prestigious buildings on the sea shore, such as Afonso de Albuquerque's cathedral or the Saint Francis of Assisi convent, along with exuberant and colourful colonial domains. And besides the locals' legendary kindness, Goa is blessed with spellbinding natural surroundings.
"When I first traveled to India in the early 90s, I recalled the tales of the Magyars, the Gypsy influence, and I followed the Silk Road in my mind, all the way to the Balkans."
Of course, hippies and Moon Parties still abound, but this small piece of paradise is also opening up to higher-end, family-friendly tourism.
As soon as you get away from the shore, rice paddies and plantations, you find yourself immersed in a palette of green, which for me are a bottomless source of inspiration.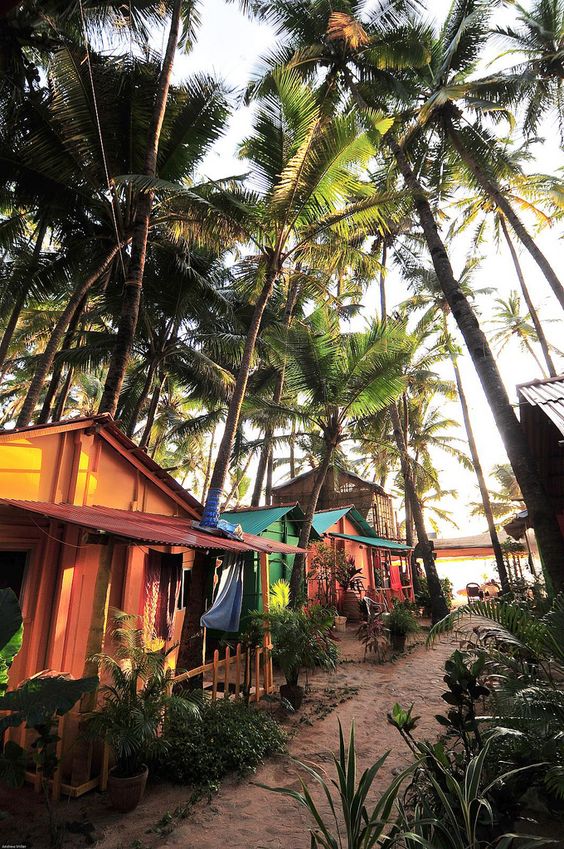 Our must-sees in Goa
Rangeela Calangute Goa
Sandra Stephens' boutique, nestled in an old Portuguese-style house, will give you plenty to lust after, with its organza dresses, silk tops, andcotton-veil sarongs.
Naika Vaddo, Calangute, Goa
Jade Jagger Ashwem Beach
Mick Jagger's daughter has elected residence in this small beach cabana, where she sells her long silk dresses and her bustled skirts with exquisite English embroidery.
100 meters South of "À La Plage", Aswhem Beach, Ashwem-Morjim Road, North Goa
Anjuna Flea Market
This former hippie market has become a colourful, fragrant debauchery of fabrics, clothes, charms and rugs.
Anjuna Beach, Anjuna, Bardez
A Massage at Arpora's Nilaya Hotel
There's nothing like these amazing ayurvedic massages, performed according to exemplary hygiene standards by licensed pros.
€25 an hour. Arpora, Goa 403518
Ashween Beach's Amarya Shamiyana Tents
A collection of four Mughal tents offering palace-like service right on the beach.
Ashween Beach, +91-4175-9267
Hotel Fort Tiracol
This 16th-century Portuguese fort now houses a charming hotel, decoratedwith the utmost care and taste. As a bonus, it features a gorgeous church within its ramparts, along with a terrace offering a bewildering view.
Pernem Taluka, Tiracol, Goa. Tel : +91-023-6622-7631
A la Plage
This adorable hut right on Ashwem Beach serves up cuisine worthy of the best French restaurants to a crowd of tourists, expats, and local celebrities.
Ashwem Beach, Goa. Tel : +91-823-98-2212-1712
Free Shipping
On all orders over £200
Secure payment
Visa, Mastercard, Paypal
14 days
to change your mind