The cradle of liberty
Gabriella Cortese, the founder and designer who grew up in Turin, Italy, fell in love with Paris when she was only 18 years old; "Teenager, I already knew that Paris would fulfill my dreams." The comparative literature student decided then to leave everything and move to Paris, get closer to the Seine and to the wild French nightlife. "It was audacious!" admits the fashion designer, "But I don't regret a thing." Fashion rapidly became her chosen path. For many reasons such as the fact that she knew the beauty of handmade clothes; indeed, "From my youngest age, my mother and grandmother taught me how to stitch, cross stitch, embroider… I would practice every day!"
But also the fact that Gabriella's first true passion is to draw. Combine the both, and you can enter the fashion arena skillfully. From her very own singularity, sense of esthetics in terms of designs and colors, as well as her unique take on independent women; the brand Antik Batik saw the light and Gabriella Cortese became the most sought after young Italian fashion designer in Paris. Ever since, she never left the French capital.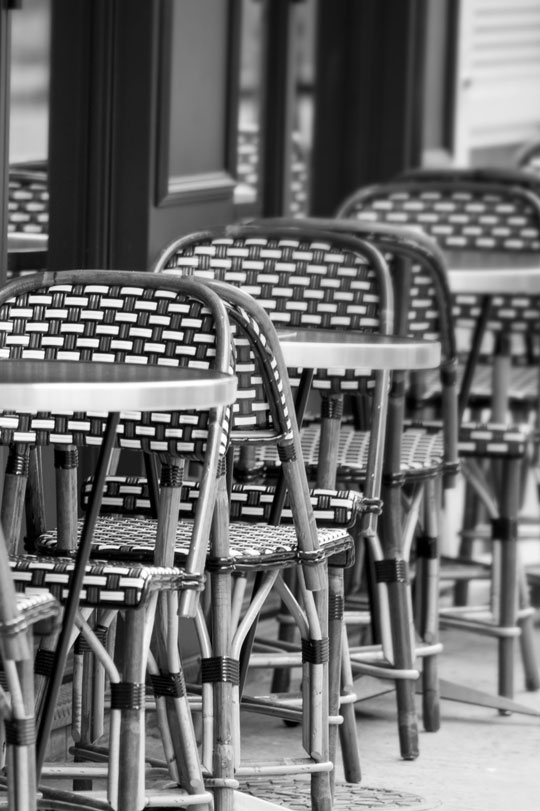 Treats
Le Cibus
This quiet restaurant of la rue Molière is the perfect address for an Italian dinner between friends. Hidden behind a wood façade, Le Cibus offers organic food to 20 lucky people. Gabriella is a big fan of the place… "Not only do I love it because it is intimate with a charming décor, but also the food is absolutely delicious while being simple!"
Le Cibus, 5 rue Molière, Paris 1
Le Café chinois
Between two meetings, steps ahead from Antik Batik and the Place des Vosges, Gabriella enjoys unique teas from the world at the Café Chinois. This secret address has become very fashionable over the years, and with a good reason ! This place brings happiness to people who seek to eat, wander or simply spend some good time.
Le Café chinois, 7 Rue de Béarn, Paris 3
À la Mère de Famille
Gabriella, who is a huge fan of chocolate, brings us to A la Mere de Famille, "the oldest Parisian chocolate factory!" She explains, "There, they sell chocolate marvels since 1761. It is so hard, quite impossible to resist to their chocolates, nougats, calissons, and any other delights even more so when I go with my son Nicola. Actually, I particularly recommend the fruit flavored deserts and frozen chestnuts. Everything is homemade and absolutely delicious!"
À la Mère de Famille 35 rue du Faubourg Montmartre, Paris 9e
Teenager, I already knew that Paris would fulfill my dreams.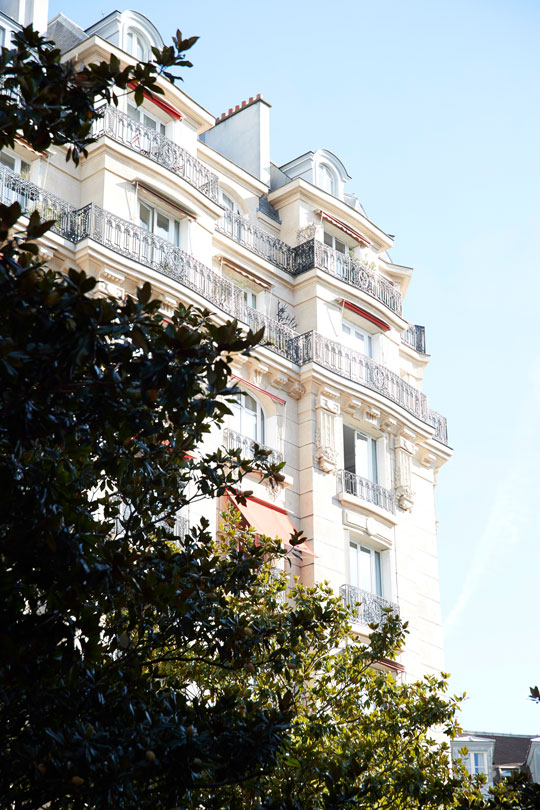 Parisian walks
Culture
In the heart of le Marais, this museum is spacious and luminous. "I can't wait to go discover the Museum Picasso's brand-new arrangements, but I'll wait for the crowd to reduce. In the meantime, I went with my son to the exhibition about Niki de Saint Phalle and he loved it! Which is understandable since he himself is a sculptor. I think he inherited from my artistic sensibility… I do not paint but I draw, and actually all Antik Batik's collections, even still today, are drawn by hand! I hate computer-based designs."
Le Musée Picasso 5 rue de Thorigny, Paris 3
Sensual enjoyment at Batignolles
Great cook, Gabriella loves this organic market : « Of course, it depends of the season but I tend to go every Saturday to the Batignolles market » Between the different aisles and displays, one can appreciate fresh products like cheese, vegetables, pastries or even homemade pies.
Marché bio des Batignolles, 34 Boulevard des Batignolles, 75017 Paris – le week-end *
Free Shipping
On all orders over £200
Secure payment
Visa, Mastercard, Paypal
14 days
to change your mind