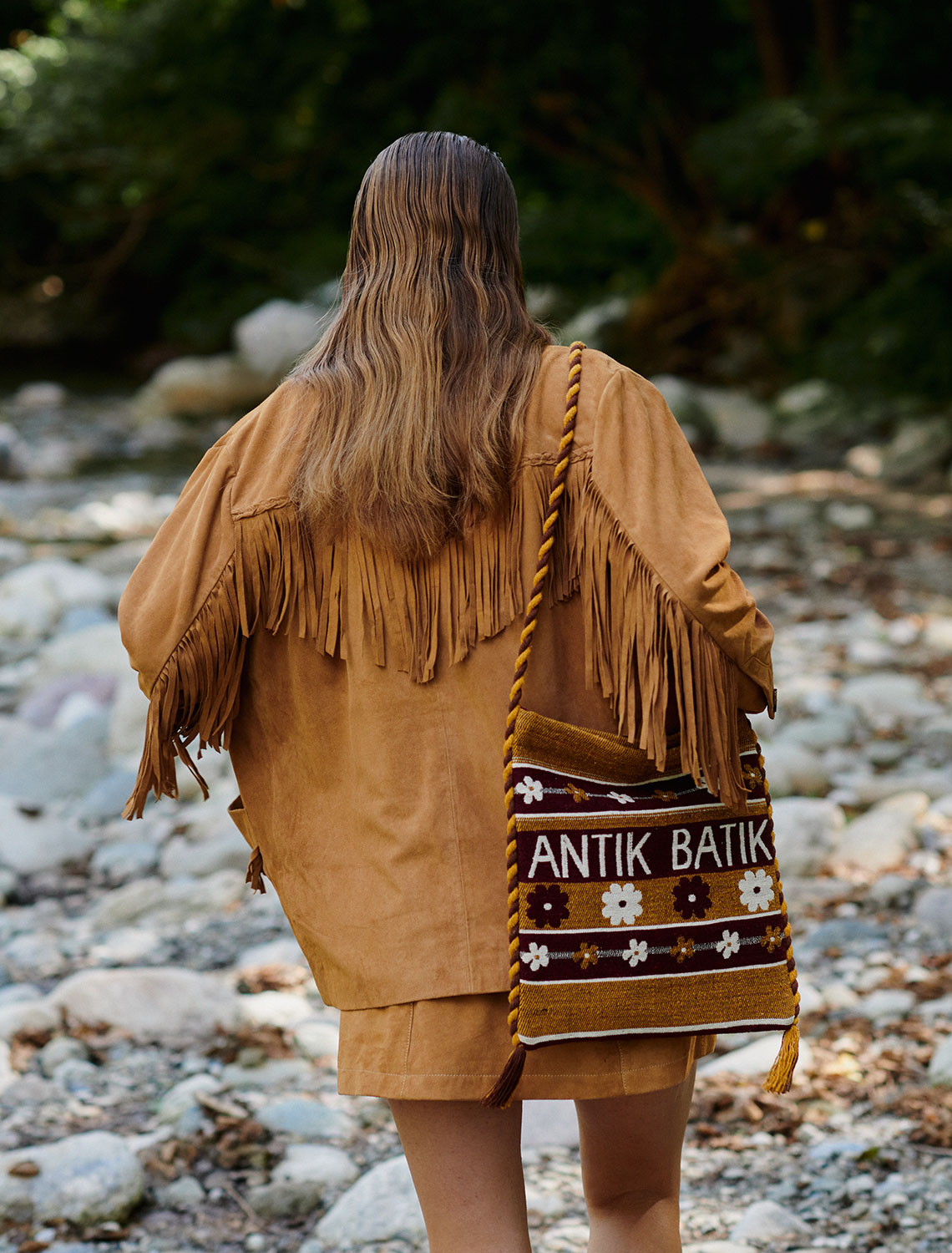 This season, spring goes hand in hand with touch ! Textures are above all; the suede ensemble gives off the impression of Far West sensuality, and offers endless possibilities. The crochet is where you would the least expect it, turning a basic into a statement piece.
See jackets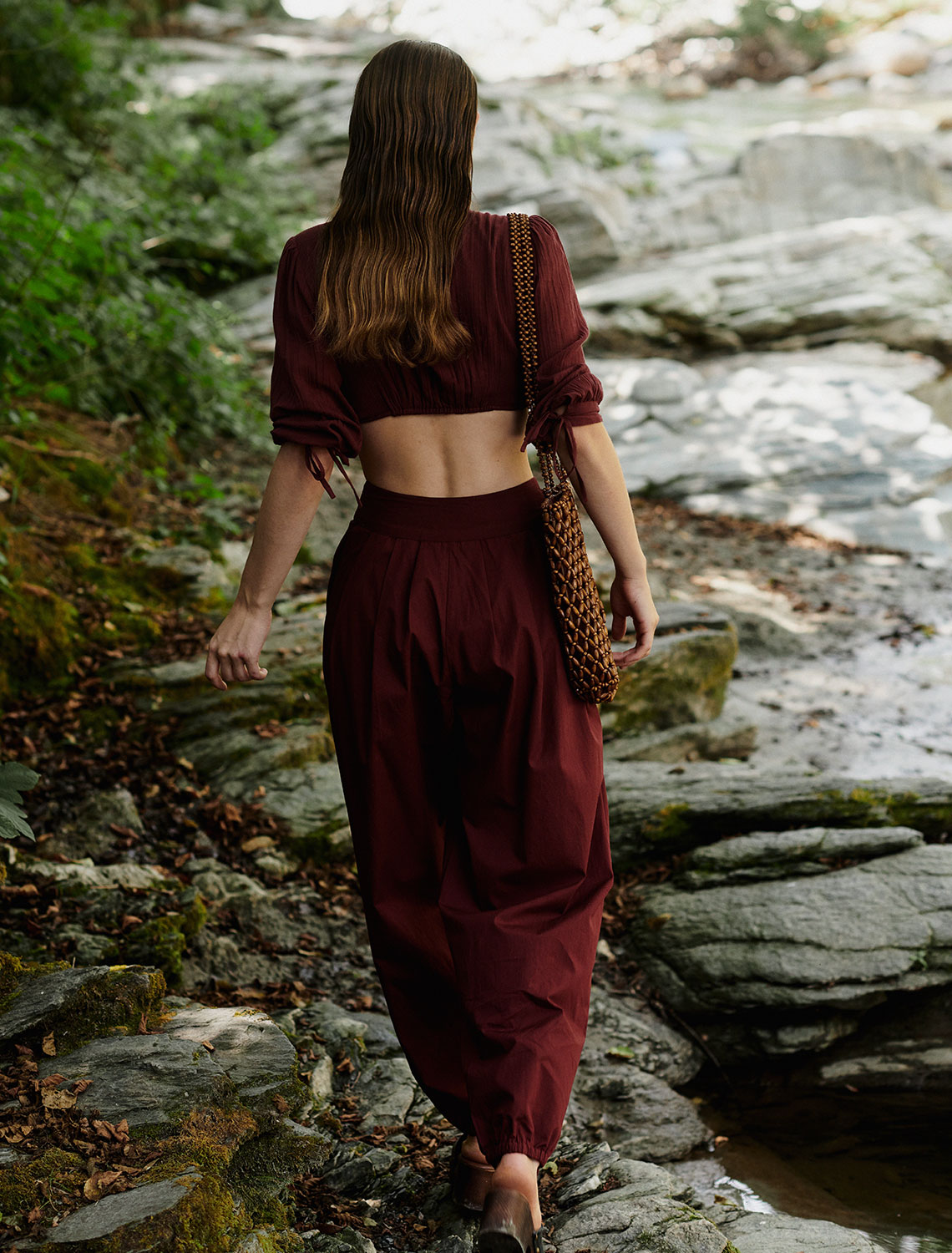 The fabrics are light and hazy. The oriental inspirations paired with the Color Block allow us to release our inner explorer… The wooden pearls
bag
reminds us of a summer day spent by the river.
See the pants
There is a breeze made out of feminity and freedom this Summer ! This season is under the 50's influence with its vintage cuts, revealing a
Crochet top
and pantie. The swimsuits are smocked in cotton voile and become true statement pieces with tropical embroideries on the ruffles.
See the tops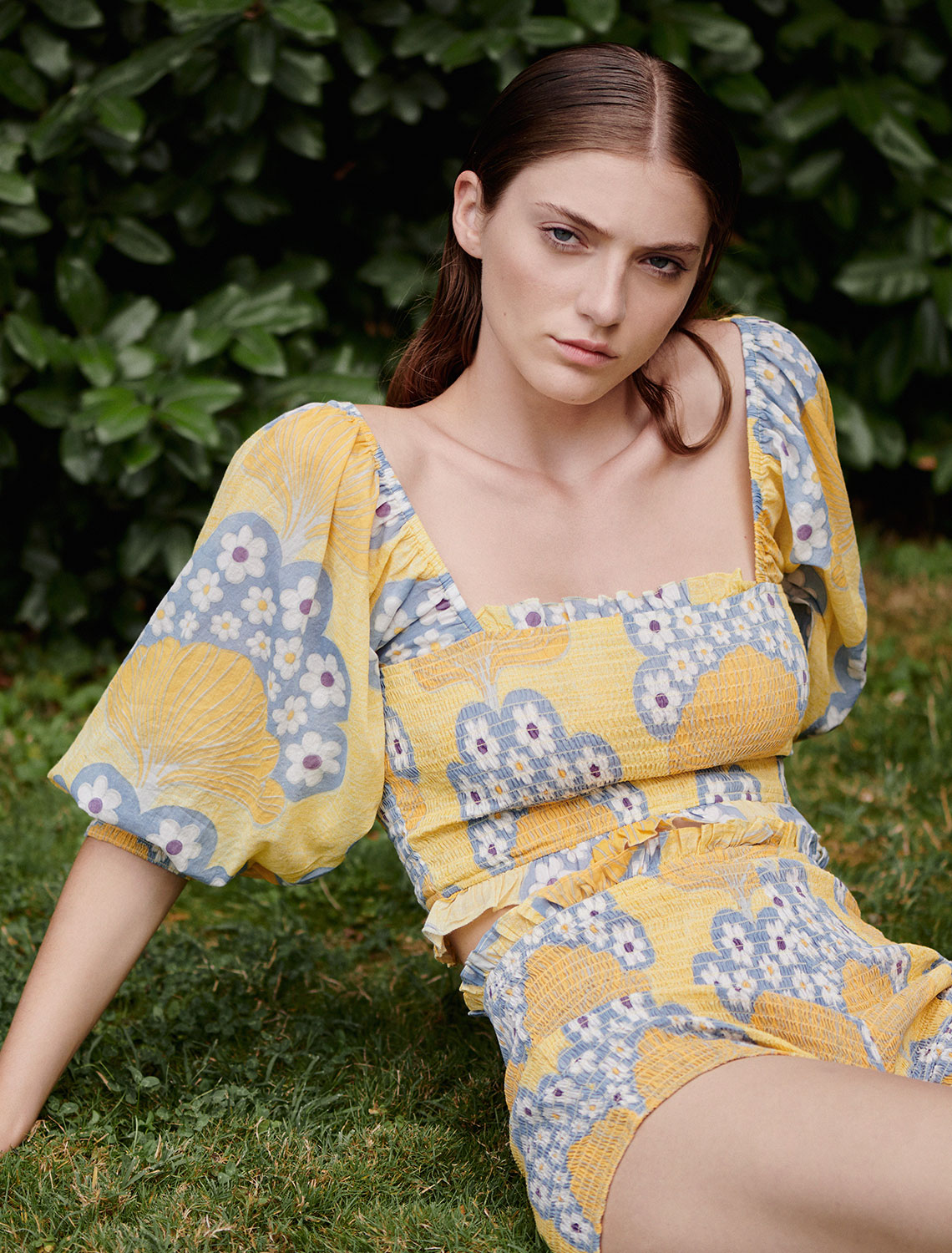 The first impression is the most important one ! The cotton voile's print inspired by 60's wallpapers comes in a smocked short and
top
. The puffy sleeves and square cleavage exude sensuality.
See the shorts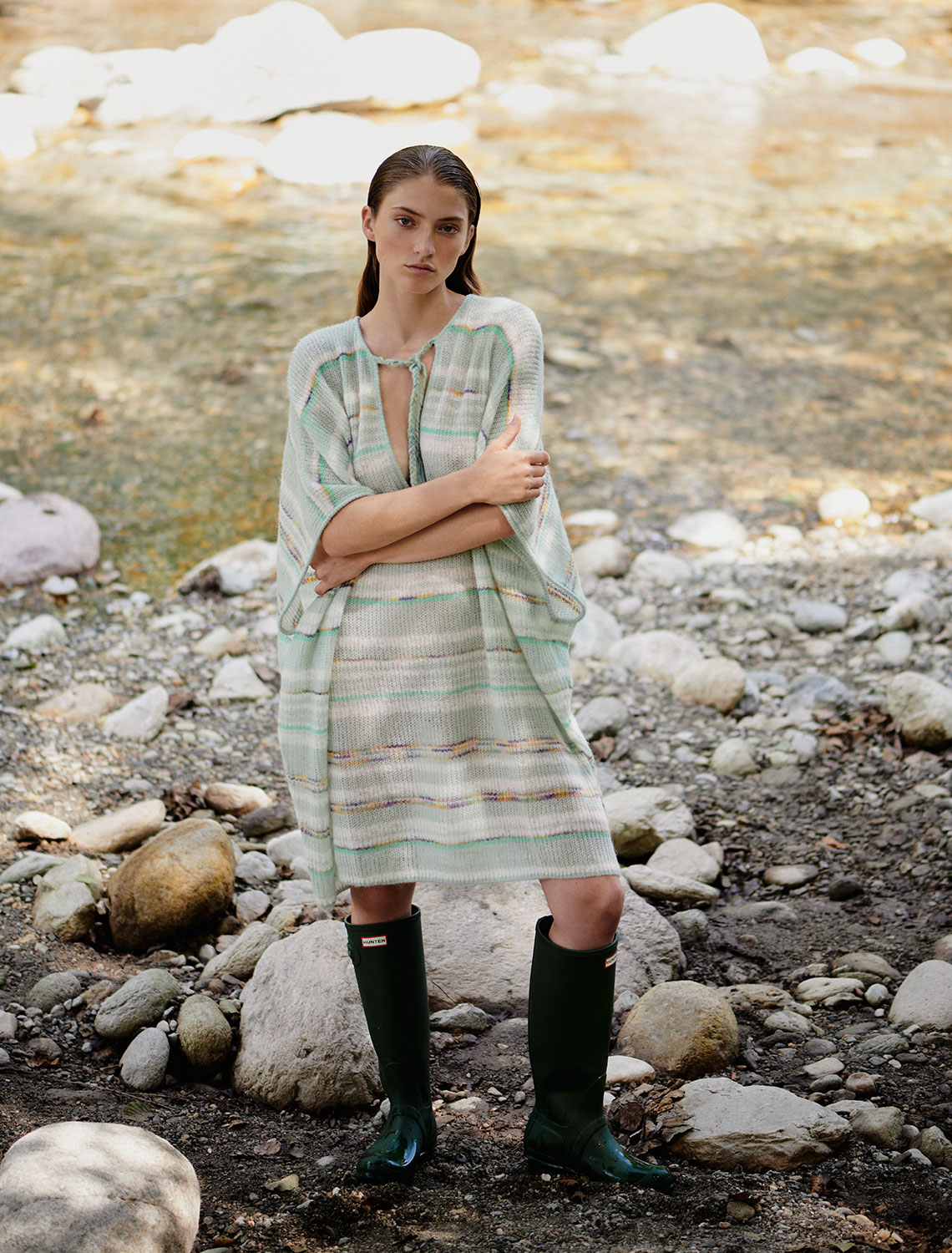 "Till April's dead, change not a thread"… This softly knitted poncho comes to hug you like a warm embrace and allows you to fear no more chilly summer nights.
See the knitwear
Double trouble ! The perfect combination of this flowery 70's inspired print makes this outfit the season's most have. The fabric allows you to move freely and gives you the possibilty to enjoy warm days…all while remaining sylish !
See the tops
Free Shipping
On all orders over £200
Secure payment
Visa, Mastercard, Paypal
14 days
to change your mind